Follow the premiere of the new lifestyle documentary "Sun for Millions" on Channel 5 (Discovery Networks Denmark). Come behind Marbella21 in the channel's new big venture. We have asked the TV producer BLU what "Sun for Millions" is about. Also, read what thoughts lead character Martin Juncher has about his participation in the tv series.
PREMIERE: Tuesday, January 29th at 9 pm
The production company BLU is behind the TV series, which can be seen on Discovery Network Denmark's main channel, Channel 5 and via Dplay.dk.
What do you want to focus on in "Sun for Millions"?
The sunny Costa del Sol is hipper than ever. The prices of holiday homes are increasing because more and more wealthy people are looking for the sun and the Spanish lifestyle, fancy cars and champagne parties.
In 'Sun for Millions' you follow a handful of charismatic real estate agents – both at work and at home. Some are friends and collaborate in getting a sale. Others are competitors. They all have a passion for their work.
In the TV series, you get to know the real estate agents. For how is life on the sunshine coast? And why is life in Spain just better?
We portray the fascinating and exclusive environment in and around Marbella. We experience authentic Spain with its nature and unique culture. We play polo; we are on the golf course, the beach and the mountain. In each program, we are also involved in showing unique homes for clients including celebrities, mainly Scandinavian clients.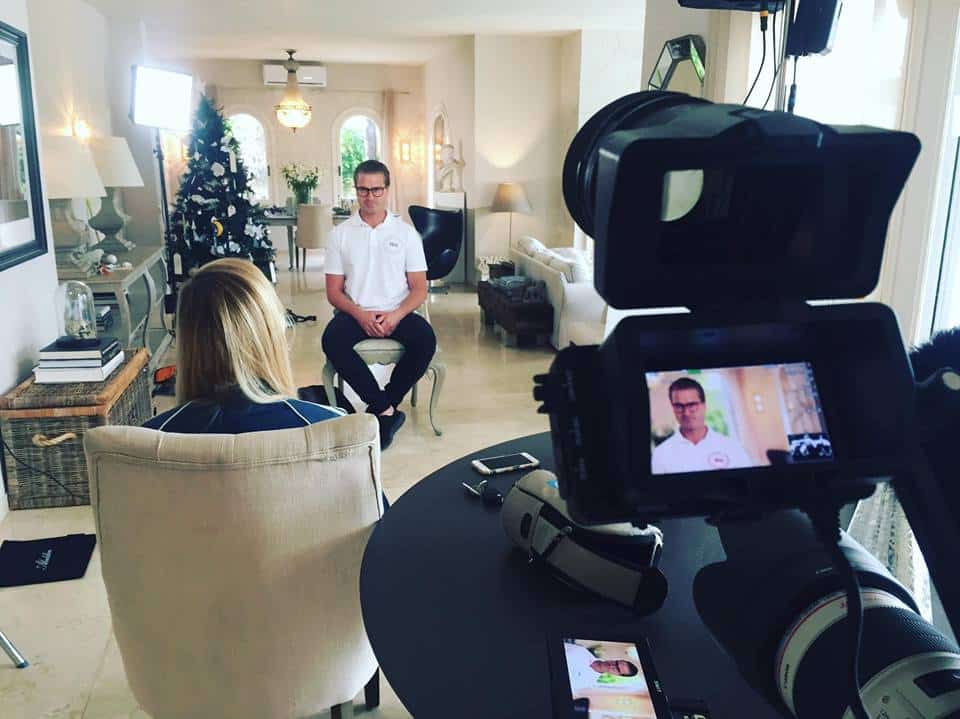 Interview with Martin Juncher, Real Estate Advisor and Partner in M21:
Why does Marbella21 participate in "Sun for Millions"?
It was an exciting opportunity to participate in a television program that deals with the lifestyle in Marbella and delicious holiday homes as the focal point. It was also an opportunity to showcase some of the places, people and experiences my family and I appreciate after 10 years of residence in the region. In short, the lifestyle in the southern Spain, including:
Weekend trips to Cadiz, Seville, Granada and many other places in Andalucia
Wine tasting in Ronda
Polo in Sotogrande
Skiing in the Sierra Nevada
Morning training by the beach
Trekking in the mountains
Culture in Malaga and much more.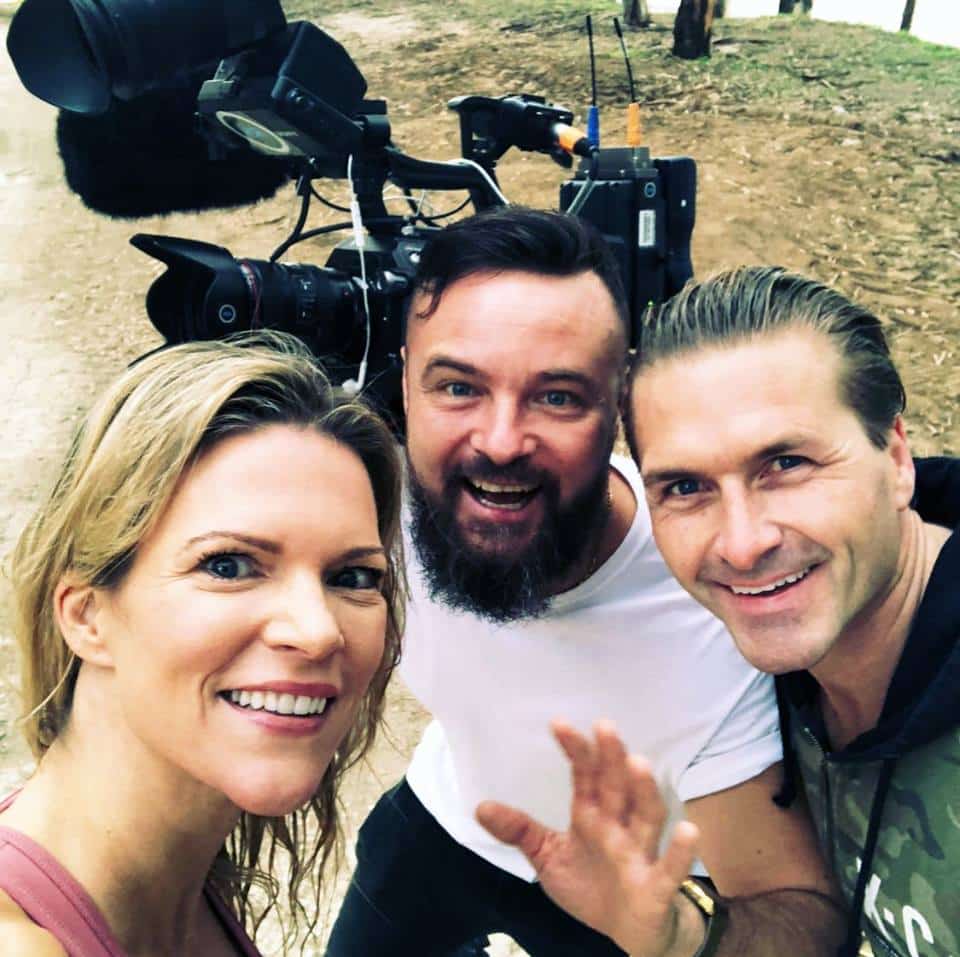 In addition, there are fascinating homes for the dreamy, but always critical and quality conscious clients – typically entrepreneurs and celebrities from all over the world.
So the perspective from my own domestic platform in the sun to everything you can do in the surrounding environment – I think that is exciting both personally and professionally.
It is also no secret that my involvement can also give the opportunity to expose M21's business concept: Free buyer advice from A to Z that differs dramatically from the traditional one dimensional real estate concept. M21 is third generation including a 360-degree client perspective.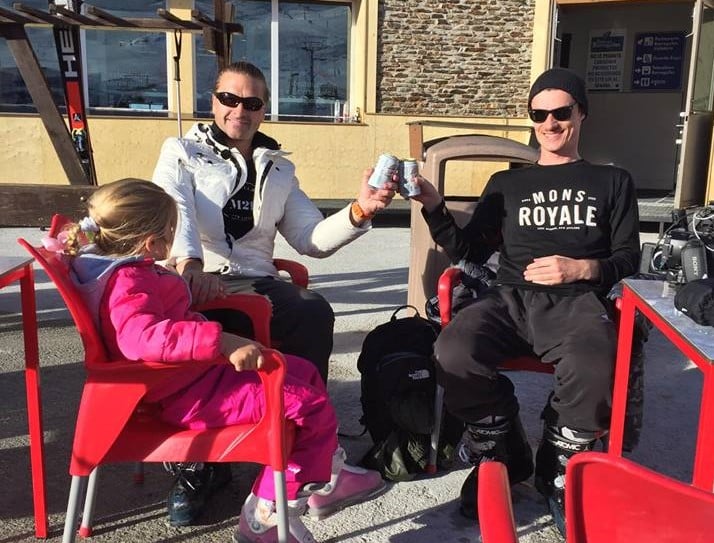 How did the idea come up for M21?
M21 stands for the modern Marbella, i.e. 21st Century Marbella that was originally founded with the Marbella Club Hotel in 1954, where the German pioneer Alfonso Hohenlohe discovered this forgotten corner of Spain and made Marbella a brand that attracted the international jet set, including actors, such as Audrey Hepburn and Sean Connery who enjoyed the Marbella lifestyle for decades.
The M21 started in 2016 when I – together with the well-known Danish lawyer, Jackie Phillip, who himself bought several homes in the Marbella area – got the idea for a completely new concept that would revolutionize the real estate market from a buyers approach. The concept immediately proved itself successful and has already helped numerous buyers getting safely from idea to reaching the target – a second home lifestyle in the sun. This is the new black just as charter holidays were in the '70s and the '80s. Back then people paid for a week or two in the sun – now they own a home and rent it out when they don´t use it. So it is a business and it is indeed a pleasure. The two goes very well hand in hand.
The goal was to help buyers elegantly and painlessly throughout the buying process and thus be their guide, advisor and the firm point on the ground in realizing their dream of living the Southern lifestyle in Europe's best climate – before, during and after their home purchase M21 stands by their clients in every matter. Above all, our own experiences create value for others, which is a huge satisfaction to observe.
What background do you have for selling holiday homes on the Costa del Sol?
Both my business partner, Attorney-at-Law, Jackie Phillip and I are educated at Aarhus University – respectively master degrees in Law and Political Science. We have both succeeded in transforming our theoretical knowledge into entrepreneurship and business development, we're dealing with properties in bigger and smaller figures has filled a great deal for both of us during the last 15 years.
Where Jackie Phillip has been teaching at the Danish Business Academy educating real estate agents and obviously realized and executed countless real estate transactions as a lawyer, Martin Juncher has an extensive background in property development and residential and business portfolio investments in Spain, Denmark, Sweden, and Germany.
Based on our experience in the property market, we thought that we could cover all angles by offering our service to home buyers on the Costa del Sol both in Scandinavia close to our buyers and in Spain, where we have in-depth knowledge of the housing market, lifestyle and all the practical establishment of a pleasant lifestyle taking the cultural difference into consideration.
What values does Marbella21 build on?
We base our business and all our activities on sound values and strive to provide an efficient service that takes into account the best scenarios for our buyers. That is, negotiating discounts of 5-20% on purchases and a coherent and well-structured purchase process covering all-important aspects where we keep the client into the center by being accessible at all times.
In 2018, Erik Kryger from Jyske Bank became part of the M21?
Yes, that is correct. In early 2018, Erik Kryger, who was then at Jyske Bank, joined our group. Erik Kryger has an interesting background in the financial sector, where he has been responsible for assisting numerous clients with housing financing in the South of Spain. He was employed at Jyske Bank for over 12 years.
It has proved to be a unique match – and an excellent combination of law, financing, and local knowledge. Our accessibility both in Scandinavia and Spain makes M21, we think – one of the most competent real estate agencies on the Costa del Sol, especially from a buyers perspective M21 has proved to stand out as an obvious choice.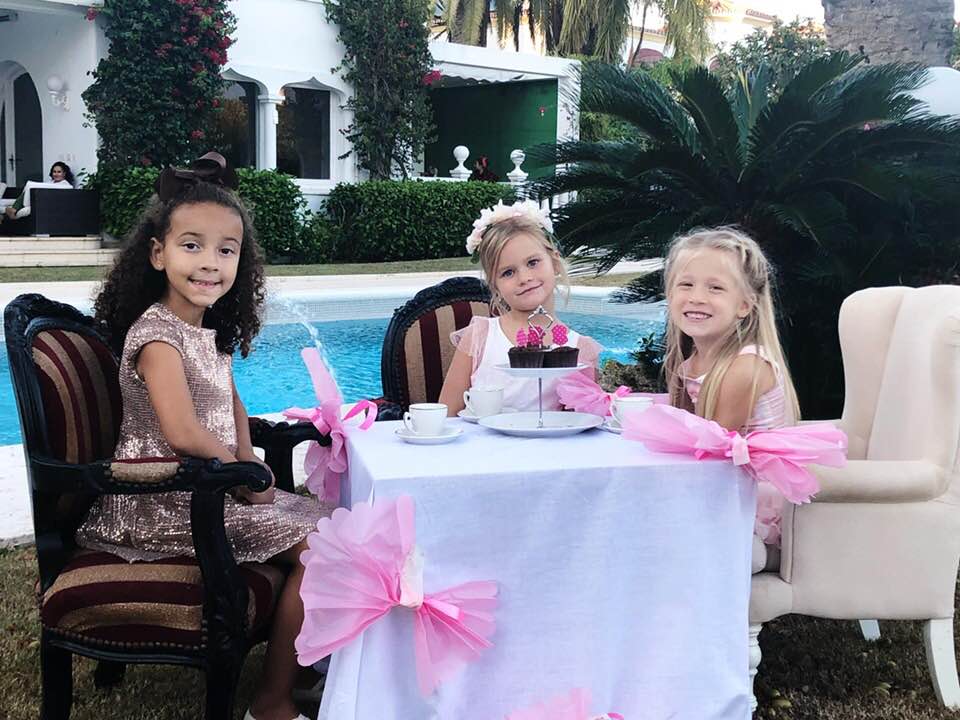 What reservations did you have for participating in a television program?
The TV team wants to go close to us, also private. I have been thinking a lot about, whether I would like to show myself and my family on the screen whether others would find our presence relevant and whether I would like to share my experience with competitors and potential competitors. Why would it be relevant and what would others and we gain from it?
However, I have previously jumped into challenging tasks, so this should not be the exception. I think – I would even say that I know – we have several good stories to tell. We have a strong and proven business concept that stands out and represents a necessary change in the market. So I decided to share, inspire and motivate – also because my family and I bought into this lifestyle for 10 years.
What did you do with the TV team?
Besides showcasing properties in a price category from EUR 300.000 to EUR 10 Million, I brought the TV team into the local natural areas, for sports and on weekend trips with children and grandparents. There were several recordings at our own place, including one morning before work and delivery of children to school. It has been fun, exciting but time-consuming to participate, but not an experience I would have given up. It was an intense process where I met many people in a short time.
There was action every day and I had to stay focused to help to produce the best content, tell the most interesting stories and involve other contributors as well as obtaining permissions to record in places, such as the Marbella Club Hotel, whose founding in 1954 is a cultural-historical point that marks the beginning of the modern Marbella. 70 years ago it had 900 inhabitants and donkeys on the roads.
A few decades later, over 200,000 inhabitants with Ferrari, Bentley, and Rolls-Royce… A little transformation which is certainly still on-going which is why we are here…..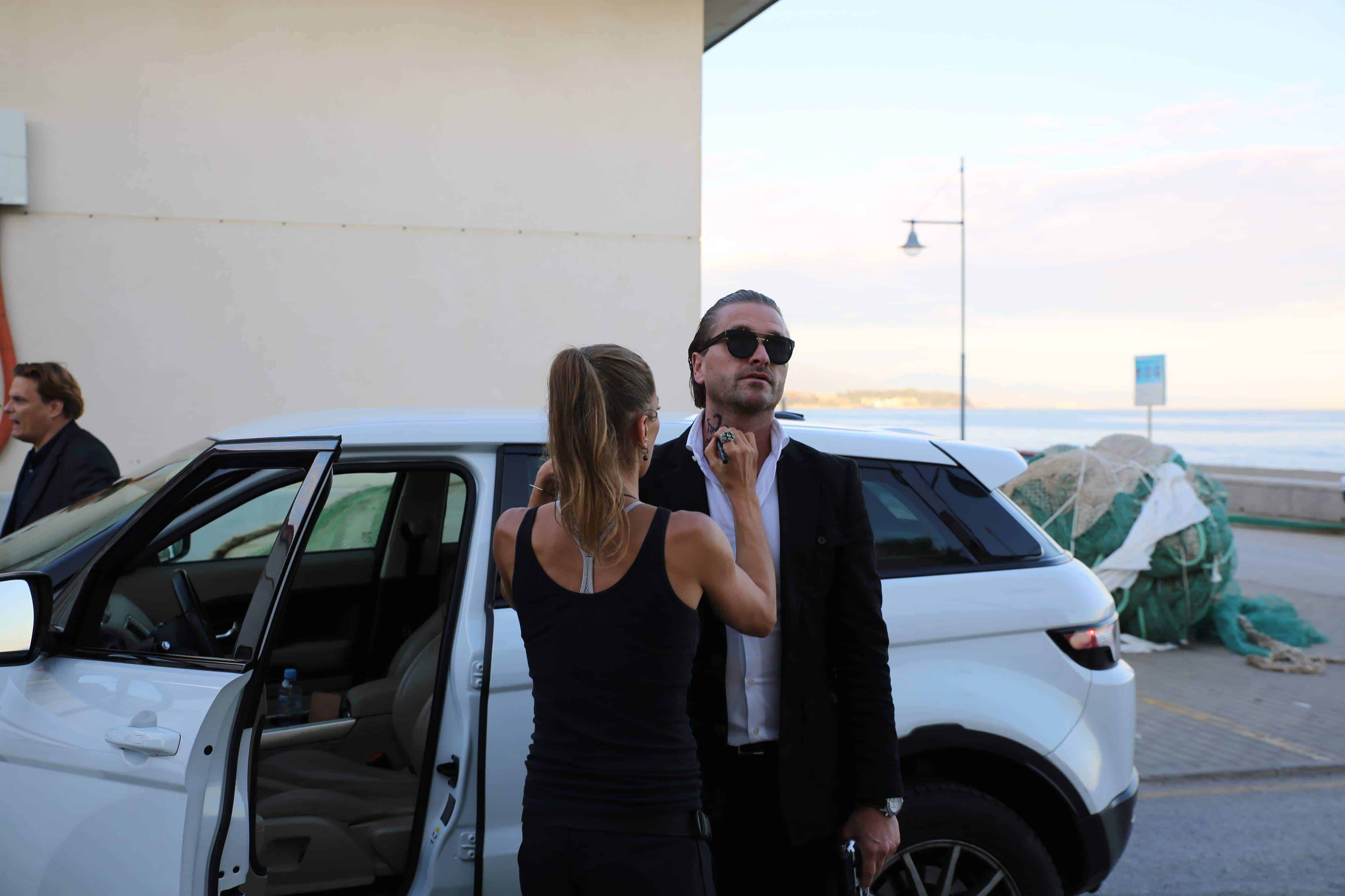 What has been the most challenging?
Some of the more challenging has been that I have been busy with my normal work during the filming, so sometimes it felt almost impossible to coordinate.
At the same time, I participated in an American film as an actor and helped to organize certain bigger shots at our private villa so when the Danish TV team arrived, it was with a few days' intervals. It was from actually from one project and straight on to the other, but fortunately, I had so much desire to get it done that it all worked out really well…
What has been the most interesting?
I learned a lot from participating. I clearly remember situations where I became aware that I wasn't particularly cool but there were also situations where I was surprised at how easy it was to handle something, I thought was difficult – that was a super nice feeling.
TV and film is teamwork in front of the camera as well as behind the camera, and since I am a team player, most of the time, I enjoy this kind of work. Creating something very visual and very specific together curled around authentic stories really is an amazing feeling. To create and co-create is a blessing.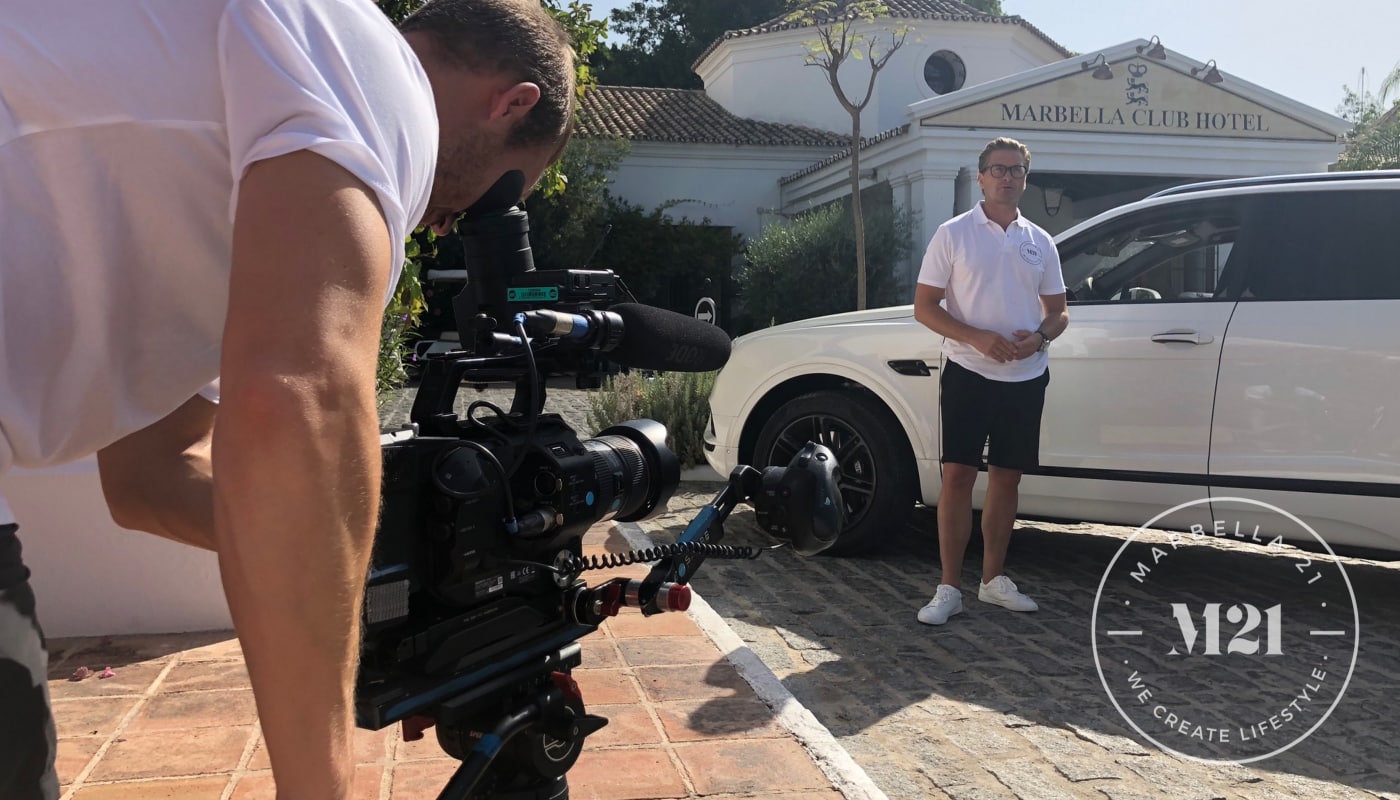 What have you learned from joining Sun for Millions?
When I look back on the process, it is with a big smile. It has been fun, educational and inspiring.
I have – at the curious end – among other things, learned that in the television world it is normal to spend a morning going back and forth and say the same thing 10 times to ultimately deliver less than 10 effective seconds on the screen. I have great respect for the young professional TV team that I had a lot of fun working with.
And then I am personally grateful that I got the support of my family who didn't see me for 8 weeks because I either worked normally or was on recordings for Sun for Millions.
Video teaser with the well-known psychologist and author Mette Holm arriving at Malaga airport on the Costa del Sol.
See the TV series on Channel 5 and on Dplay.
Dplay  https://www.dplay.dk/
Channel 5  https://www.dplay.dk/kanaler/kanal-5
Discovery Networks  http://discoverynetworks.dk/kanaler/kanal-5
Channel 5 is Discovery Networks Denmark's main channel with Danish-produced programs, foreign series, blockbuster film, etc.